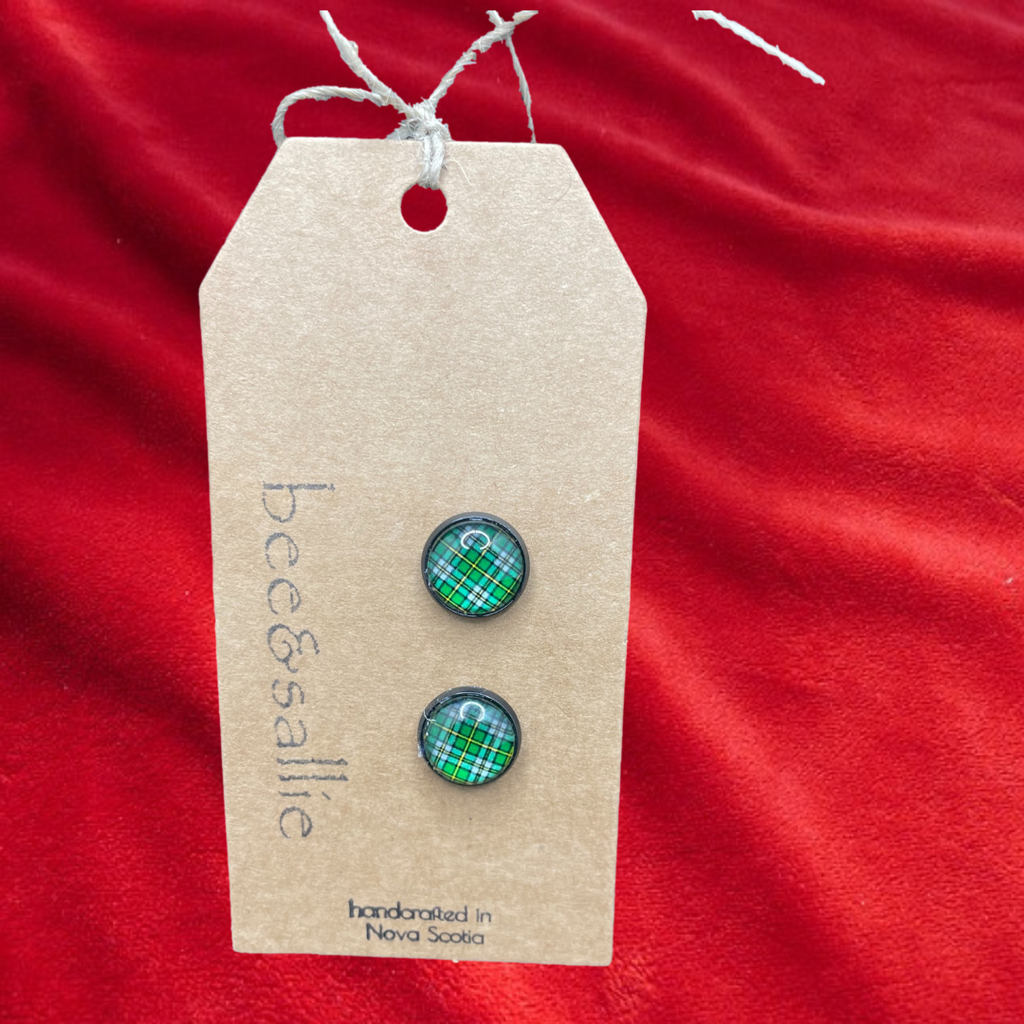 Tartan Stud Earrings
Hooks and studs are made from stainless steel and are nickel free.
These Tartan Stud Earrings are an absolute must-have for anyone with east coast pride! Handcrafted in Nova Scotia, these precious hypoallergenic studs add a fun splash of east coast charm to any outfit. They're lightweight and stylish, perfect for everyday wear. Plus their stainless steel construction makes them extremely durable and long lasting. Wear your heart on your ears with these gorgeous tartan stud earrings - take your east coast pride wherever you go!
Measurements are approximate:
1/2" across