Leather Tartan Pinched Circle Drop Earrings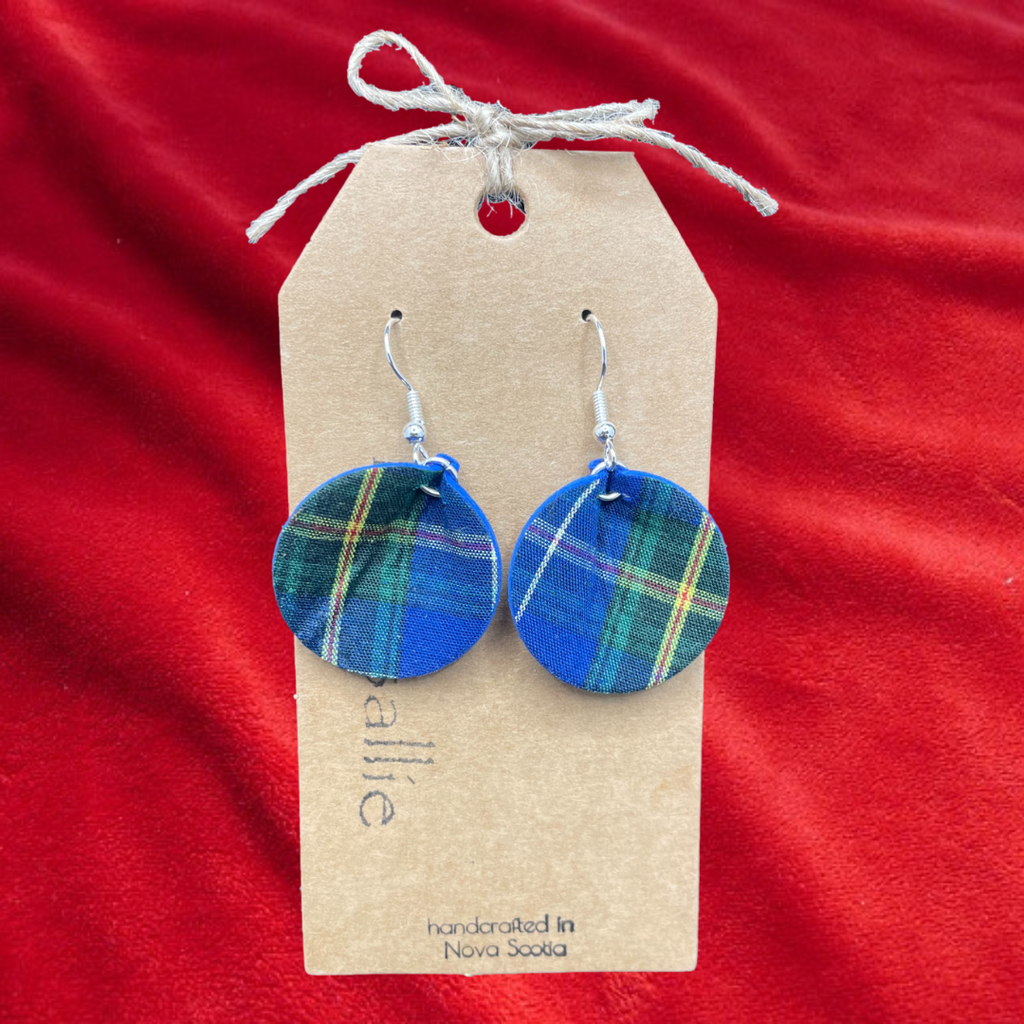 Leather Tartan Pinched Circle Drop Earrings
Hooks and studs are made from stainless steel and are nickel free.
These Leather Tartan Pinched Circle Drop Earrings are the perfect piece to express your East Coast pride and feature a unique, eye-catching design. Handcrafted in Nova Scotia by local artisans, these earrings are made with lightweight and hypoallergenic leather that won't weigh you down and provide a beautiful splash of color for any outfit. The pinched circle along the top creates an interesting 3D effect that is sure to draw admiration from all onlookers.

Measurements are approximate:
1" x .25"​