Leather Tartan Leaf Drop Earrings - Small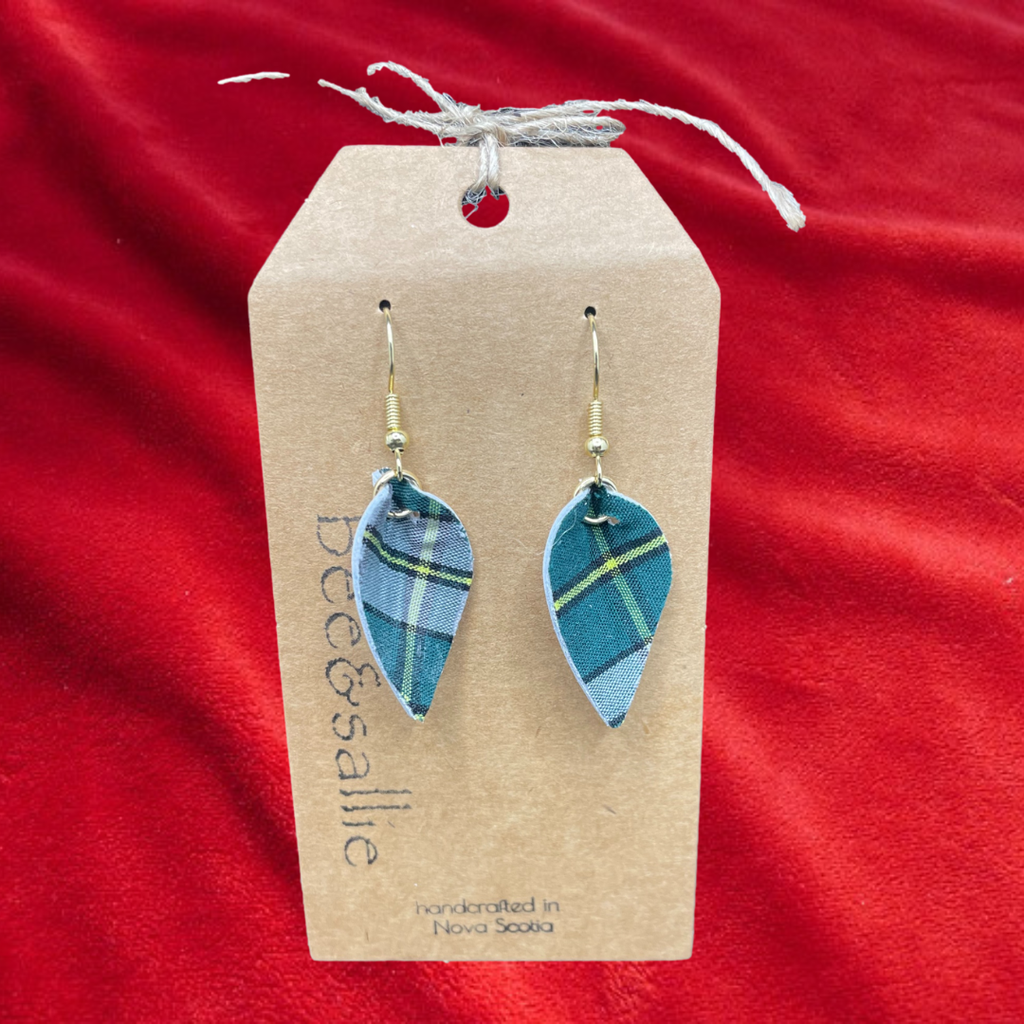 Leather Tartan Leaf Drop Earrings - Small
Hooks and studs are made from stainless steel and are nickel free.
Add a bit of East Coast pride to your look with these stunning Tartan Leaf Drop Earrings! Crafted in Nova Scotia, and uniquely designed to have a pretty fold that creates an eye-catching leaf shape, they are the perfect way to show off your Canadian style. Weighing almost nothing, they are comfortable and lightweight while still making an impact. They also feature hypoallergenic stainless steel hooks so you can wear them all day without irritation.

Measurements are approximate:
1" x .5" x .25"