Leather Tartan Flat Double Tear-drop Drop Earrings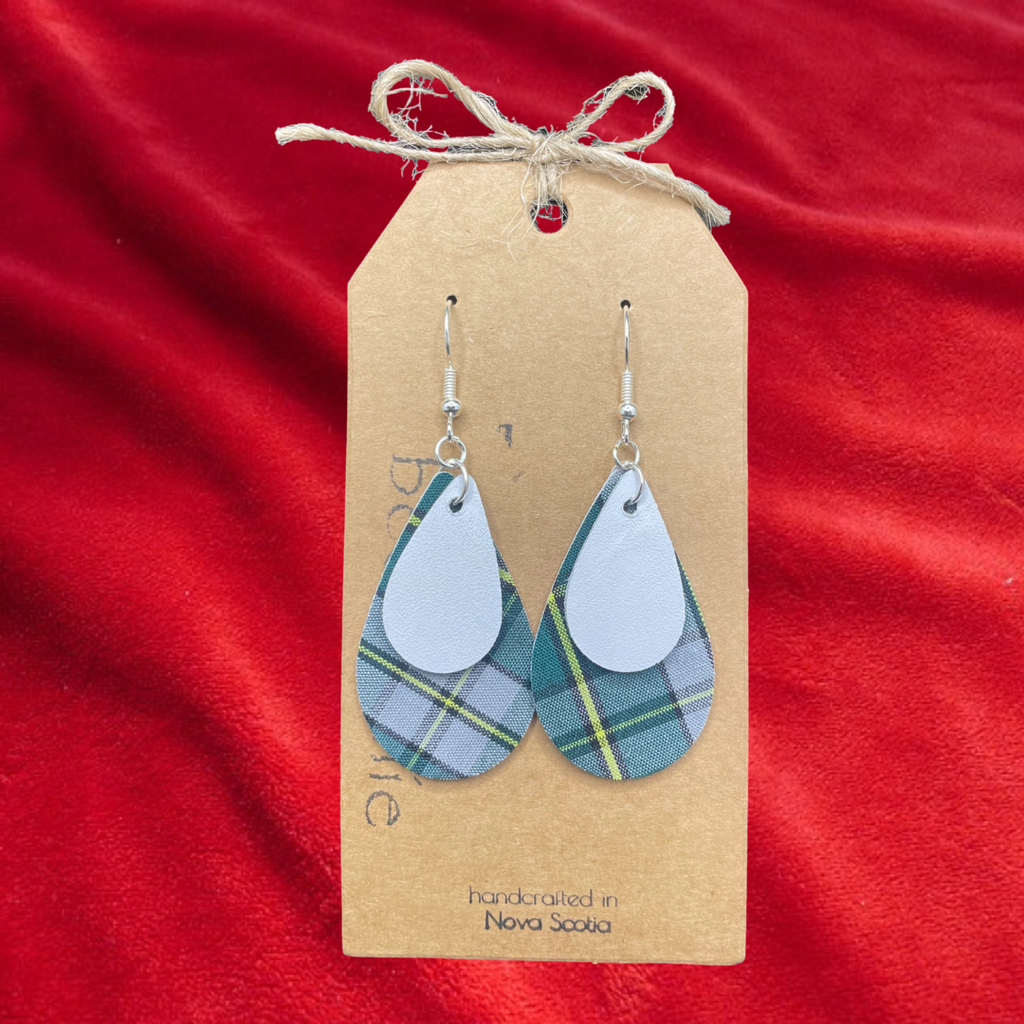 Leather Tartan Flat Double Tear-drop Drop Earrings
Hooks and studs are made from stainless steel and are nickel free.
Be a proud Canadian wearing these stylish and playful Leather Tartan Flat Double Tear-drop Drop Earrings! Handcrafted in Nova Scotia, each pair is made with hypoallergenic stainless steel hooks for added safety. The combination of lightweight leather and delicate tartan pieces is sure to make a statement - showing off your East Coast pride in the cutest way possible!

Measurements are approximate:
1.5" x 1"