Leather Tartan Double Leaf Drop Earrings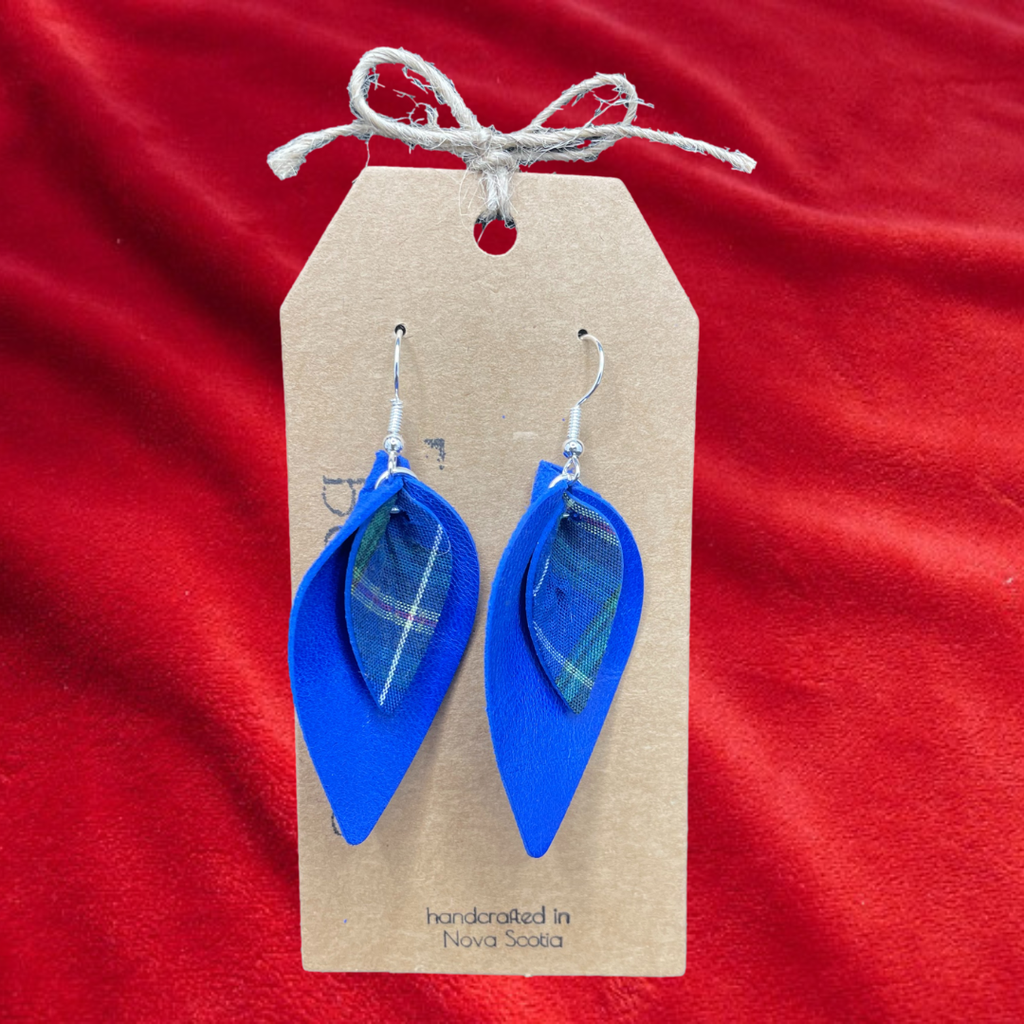 Leather Tartan Double Leaf Drop Earrings
Hooks and studs are made from stainless steel and are nickel free.
Introducing the Leather Tartan Double Leaf Drop Earrings! These handcrafted earrings were made with love in Nova Scotia, and feature hypoallergenic stainless steel hooks for sensitive ears. Show off your east coast pride with these super cute earrings - lightweight leather pieces are topped off with a tartan patterned leaf, making them delicate and unique. Perfect as a stylish souvinier of the maritimes or something special to treat yourself with!

Measurements are approximate:
2" x 1" x .5" ​